Islington Stand up to Racism public meeting packed more than 60 people into the Council Chamber in the Town Hall on Tuesday night.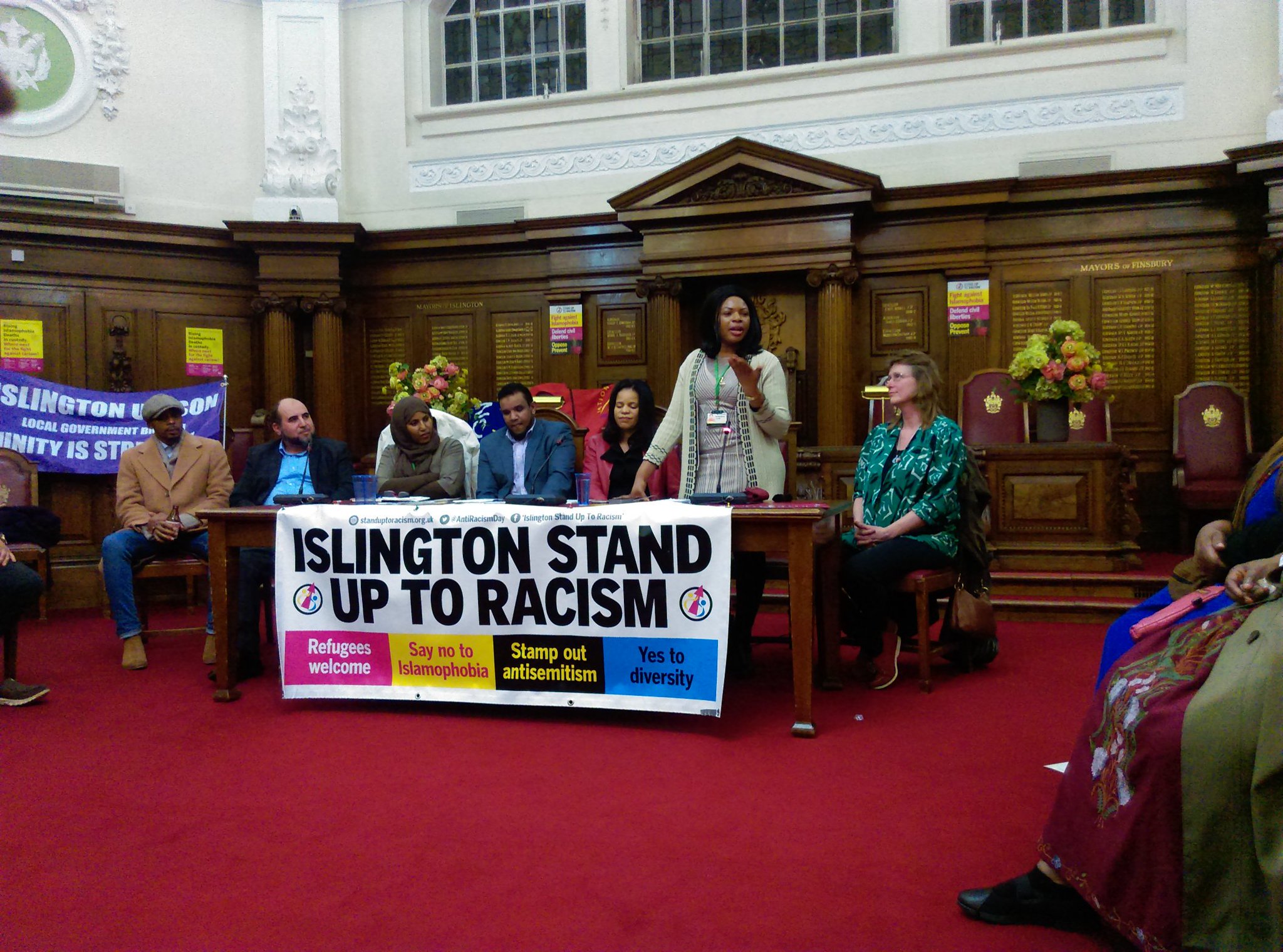 Council  Cabinet member  Claudia Webbe who is also on Labour's National Executive introduced a broad platform of speakers which included two other Islington Labour councillors,
The platform included Rakhia Ismail and Michelline Ngongo, Khaled Oumar  and Toufik Kacimi from the two mosques at Finsbury Park, Ulrike Smith an Amnesty International  activist and Weyman Bennett co convenor of Stand Up to Racism.
Esa Charles the father of Rashan Charles who was killed by police in Hackney in July and whose funeral took place last week made an impassioned plea for justice for his son.
There was a wide range of contributions from a number of Muslim women who documented their experience of Islamophobia at work and elsewhere, local trade unionists and Joint Enterprise Not Gulity by Association.
The meeting agreed to urgently take up Care4Calais autumn Appeal for refugees in France and campaign vigorously for the SUTR conference on 21 October  to which they are also sending stewards.